Radical Wellness is a private health and wellness group with a difference. We believe you are the best guardians of your own body. Our goal is to give you the confidence to understand and have control over your own health and wellness.
We will gently guide you towards a healthier way of living through regular sharing of yoga, meditation, nutrition, detox and a healthy dose of bodily wisdom. We have created easy ways, for busy people, to dramatically improve their overall vitality and wellbeing.
In our western culture of information overload, we are bombarded with promises of wonder pills to turn back time or manufactured supplements to cure all diseases. This instant gratification is intoxicating, but sadly the reality is often disappointing. We are here to help simplify and show you a more natural way of improving your life permanently.
We have done the research, the training, tried and tested these ways and know they work. Even better, we know why they work and the amazing impact they can have on the radiance and rejuvenation of your body and mind.
So why not join the Radical Wellness Online Group, where you can participate in the discussions or simply observe, try some or all of the offerings we have on a weekly basis. Yoga classes, mucus free and mucus lean foods, food combining, live Yoga Nidra, weekly group supported detox, liver and kidney flushes, methods for effective elimination, healthy recipes, anti-virus soaps, tinctures, sprays, meditations, scrubs, healthy kids for busy parents, understanding the benefits of juicing and smoothies, supplements, sacred rituals and body prayers, the list goes on!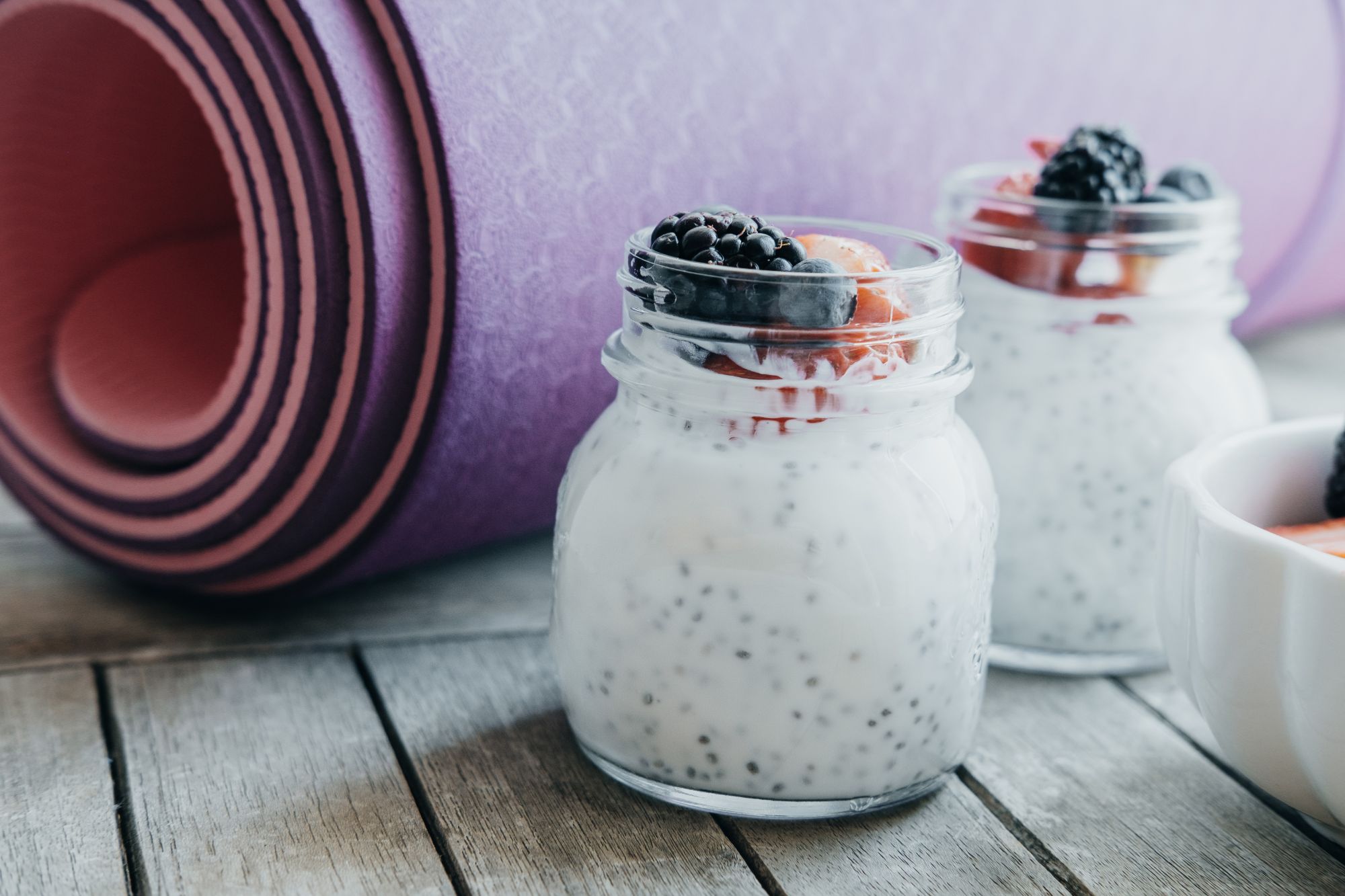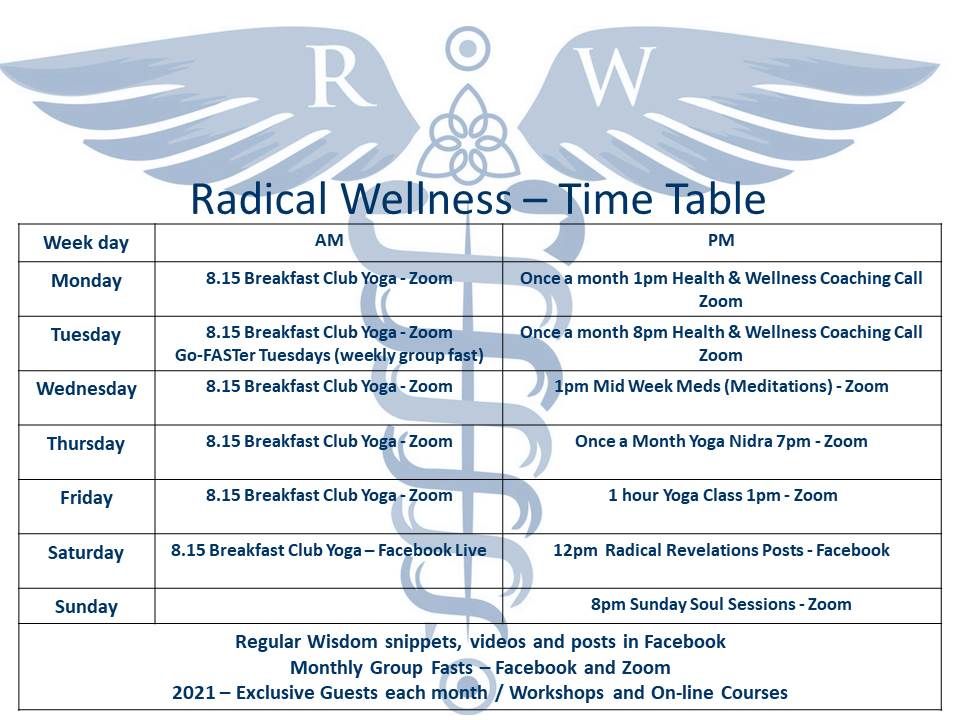 HOW IT WORKS:
The group runs on Facebook, Zoom and Whatsapp, so whether you use Social Media or not, you can still get all the health benefits, support and group detox protocols.
Please look at the timetable of events opposite, to see what is on offer on a weekly basis.
All zoom events will be recorded and posted in Facebook and the Whatsapp group, so you never have to miss anything.
This is a subscription based group and costs £8.99 a month, that works out only £2.24 a week!!
Your greatest wealth is your Health, so for less than a cup of coffee, a paper and a coissant a month, you can take back control of your own health and wellness! its time to invest invest in your biggest asset. YOU.
Click the subscribe button at the bottom of the page and follow the instrctions in Paypay.
Click the "take me to the Facebook group" and request to join.
We very much look forward to welcoming you to this amazing online Family